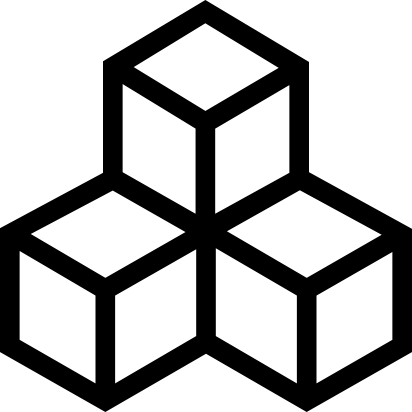 Map "Swamp Castle Revisited"
Title:
Swamp Castle Revisited
Gameplay:
Single Player
(map requires Plasma Pack)
Description:
One fellow's interpretation of a "finished" version of Tekedon's "Swamp Castle Beta". Make no mistake, this is overwhelmingly Tekedon's gorgeous work, somewhat altered, slightly embellished, and expanded by myself. It's been several months (and numerous revisions) in the making, but it has finally reached the stage where I consider it not only enjoyable, but quite "complete". (Naturally, YOUR results may vary.)

I thank Tekedon tremendously for this unique opportunity to "stand on the shoulders of giants". I loved this map at very first sight, and have sought to maintain what I perceived to be his intended theme throughout, though there are some changes and re-messaging. (Pay close attention to those messages, by the way; among other things, they'll spare you a lot of grief.)

A scant few difficulty settings have been added, for skills 1-3. Ammo and health should be quite plentiful regardless, though I recommend skill 1 or 2 for a *slightly* less stressful romp. Additional enemy placement has been done with "intensity" rather than "lethality" as the criteria. (I love a good "shit-kicker" myself, but really don't fancy the notion of "Impossible deeds cheerfully done.")

Hope you too enjoy this, especially the primary author.
Rate now:
Login or register to rate files
Download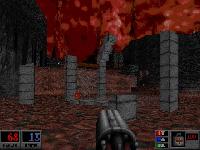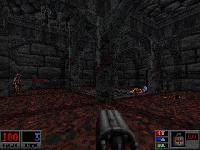 Upload a screenshot.
on 2021-10-16
comment
Tienda online de réplicas de relojes profesionales, todos los relojes de réplica calientes están
Dexter on 2021-08-12
comment
I'd like to apply for this job http://xvideosrating.online myvidster The DEMOCRATIC CONTROLLED Senate failed to get the vote on the transportation bill! That should be the HEADING for this story instead Republicans are stopping it is the headline! When will be ever have HONEST REPORTING AGAIN? Is it completely gone? The Russians were very good at PROPAGANDA and now our news media is outdoing them….what a shame!
Lindsay on 2021-08-12
comment
I'm doing a phd in chemistry http://porntubereview.online dinotube Decades of indoctrination — in schools, on national holidays and in the romanticization of questionable military victories — helped create the perception that Egypt's troops are a strong but benevolent force that protects the nation's borders and all Egyptians.
Arnulfo on 2021-08-12
comment
I've been made redundant http://tubereviews.online porntrex "I think that he feels truly in his heart that if he did not have that weapon that night he might not be here.... [He] would have continued to get beat even though he was screaming for help," O'Mara told ABC News in an exclusive interview last week.
Daron on 2021-08-12
comment
Hello good day http://tubearchive.online rockettube Football League spineless (or is it even worse than that?) SISU, Otium whatever they want to call themselves are NOT fit and proper owners, the FL know that but refuse to do anything about it. Greg Clarke and your incompetent FL Board should resign with immediate effect. Talk about bringing the game into disrepute, this is far worse than a Manager slagging off a referee. SISU OUT & CLARKE OUT
Gordon on 2021-08-12
comment
In tens, please (ten pound notes) http://tubereviews.online yuvutu Last year, when we reported on the opening of Zaatari camp, a Syrian woman living in a modest dwelling in a nearby town declared to us: "I would prefer to die in Syria than live in that desert".
Lucky on 2021-08-12
comment
What qualifications have you got? http://xnxxlist.online porntrex RIO DE JANEIRO, Aug 8 (Reuters) - Brazilian miner Vale SA may adopt so called "hedge-accounting" rules tosmooth out the impact of currency fluctuations like those thatslammed its second-quarter earnings, Chief Executive MuriloFerreira said on Thursday.
Tobias on 2021-08-12
comment
What do you do? http://porntubereview.online nudevista Mr Cameron, whose intervention comes just days after Defence Secretary Philip Hammond was heckled at the Conservative party conference by veterans over cuts, said he expected veterans to need help for another decade.
Millard on 2021-08-12
comment
Hold the line, please http://xnxxlist.online streamate Greenpeace activists detained last month after attempting to scale a Russian owned Arctic oil platform are being kept under "inhumane" prison conditions – according to representatives of the environmentalist group.
Humberto on 2021-08-12
comment
Thanks funny site http://tubearchive.online eporner But Tom Deutsch, the executive director of the trade group American Securitization Forum, said some rules required the approval of multiple agencies and others, such as those aimed at preventing conflicts of interest in asset-backed securities, were tough to get right.
Rueben on 2021-08-12
comment
I was made redundant two months ago http://xnxxlist.online txxx Getting their first taste of independence was a group of teenage girls. There was little secret where they spent their saved cash as they chugged back the WKD and choked on cigarettes. They were so hyperactive they screamed when they saw an ironing board. En masse they were deeply irritating but speaking alone to camera you saw some interesting stories. One poor girl couldn't enjoy herself because she missed her parents so much, while another confessed that the caravan was "better than my house, to be honest".
Robman on 2015-06-18
comment
I haven't given many of the Blood maps a try but this was very well crafted.. made me want to map for Blood(If it wasn't so creepy, lol)

BME on 2015-07-30
It's as creepy as you want it to be ;)
Just give it try and show us a map with that typical Robman signature.
Krypto on 2013-12-13
comment
Clearly this map showcases the full extent that the Build engine for Blood is capable of, it's dripping with eye-gasms and the interior castle structure is definitely reminiscent of 'Dead Reckoning' with a sinister feel from the 'House of Horrors'.

I enjoyed this odyssey however I thought the complete lack of The Cabal made it too easy, I'm uncertain whether this was a deliberate choice on your part or it was owing to already straining the engine to it's limits and running out of sectors/item placements, but I really think this could have benefited from the addition of Cultists.

Nemo on 2013-12-28
Krypto: Myself, I was just following Tekedon's lead, trying to maintain the feel of the original (unfinished) level. Since Tekedon's version had no cultists, I tried to adhere to what I perceived to be his original intention.
NoOne on 2013-06-22
comment
How about Difficulty experiment? You can place Player Start in diffirent places on each difficulty level.

BME on 2013-06-22
That's indeed a very cool feature not seen much in maps

Nemo on 2013-06-24
NoOne: Interesting idea, but I don't think it would be good in this one. As someone (SpillSome?) remarked in the Beta(2) post, that initial "boat tour" of Tekedon's was quite nicely done.

BME on 2013-06-25
I think the map is indeed made to start in the boat. I can't really imagine another start position or the flow of the map would be spoiled, because it's all about scenery.

Anyway, nice job Nemo!
Nemo on 2013-06-22
comment
Tekedon's original Swamp Castle Beta and screen shots are at
www.blood.freeminded.de/index.php?section=maps&id=345