File "Bitwise Buttons"
Description:
Buttons are used as a group of 5 bits.
There are 3 bit patterns that will change a blue tile to red when value is correct.

Have fun,
BME
Rate now:
Login or register to rate files
Download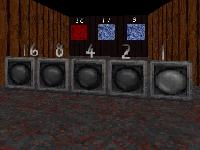 The author has locked the upload of screenshots.
no comments written so far