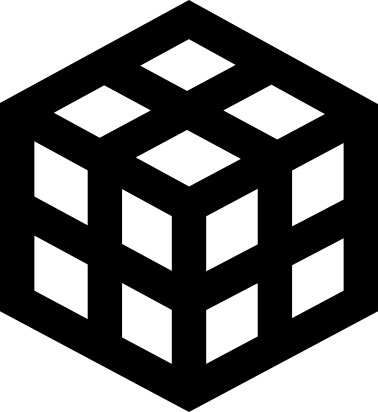 Episode "Blood Chronicles Volume 2"
Title:
Blood Chronicles Volume 2
Gameplay:
Single Player, BloodBath
(map requires Plasma Pack)
Description:
Blood Chronicles aims to be the best blood map collection. Only the very best of Blood Community!

4 episodes + 8 Bloodbaths.

Have fun!
Rate now:
Login or register to rate files
Download
Upload a screenshot.
on 2022-05-18
comment
<title>Watches Replica, Breitling Watches Replicas For Sale,Replica Watches,Swiss replica watches,
Me on 2022-05-01
comment
Any one know the secret of glass room where is fire hit walls in first level???
Frater DD on 2016-10-16
comment
So glad you created a second series! Great job, Sir Seizhak!
carcass on 2015-01-30
comment
It crashes in 4th episode, map is called Blood Swamp. Changed resolution to minimum, no sound, and it still doesn't work :/.

BME on 2015-02-08
The swamp castle map has got a heavy sprite load and a wide range of visibility in some places which makes it quite slow on the framerate, not sure why it would crash, it didn't for me.
ND on 2015-01-22
comment
Quick question.

Where is the link to the first Blood Chronicles ?

BME on 2015-02-08
change the ID in the URL with 62 to get it.
Yo on 2014-05-16
comment
░░░░░░░░░░████
░░░░░░░░░░░█░░█
░░░░░░░░░░█░░░█
░░░░░░░░░█░░░░█
███████▄▄█░░░░░██████▄
▓▓▓▓▓▓█░░░░░░░░░░░░░░█ Please thumbs up:D
▓▓▓▓▓▓█░░░░░░░░░░░░░░█
▓▓▓▓▓▓█░ ░░░█ Please thumbs up:D
▓▓▓▓▓▓█░░░░ ░░░░░█
▓▓▓▓▓▓█░░░░░░░░░░░░░░█
▓▓▓▓▓▓█████░░░░░░░░░█

Bo and Luke Dukem on 2014-05-21
Ok, got my thumbs up, what now?
Build1999 on 2014-03-02
comment
How to auto-shade in Mapedit? I've read in mapedit.txt this:
Ctrl+Shft+L.ENTER=Auto-shade a sector.First make any wall of the loop as light as the lightest shade you want. Then make any other wall of the loop as dark as the darkest shade you want.Finally press Ctrl-Shift Enter on the wall that should be lightest. Now the loop should be smoothly shaded.If it is not smoothly shaded, you may need to insert more points on the walls.This doesn't work.

BME on 2014-03-02
You need to 'copy' the wall first, you do this by pressing [TAB] while pointing with the mouse cursor at the wall.

BME on 2014-04-07
Auto-shade is a strange term. Its actually meaning is that you can shade all walls with 1 key combo by pointing at the wall that has been shaded already and then hitting CTRL+SHIFT+ENTER so that all other walls will have the same shading value same as using CTRL+ENTER to give all other walls the same texture.

known on 2015-05-07
Wait a minute, you mean auto shade like in Witchaven?
Nope, that's not possible in Blood.
Gargoyle on 2014-02-13
comment
I only get the ''All files restored!'' -message after the intro.

BME on 2014-02-14
That's a DOSBox problem, just try again.

Dish on 2015-09-19
Same problem here, "all files restored!" from dosbox again and again.
Any idea what's wrong.

K-lab on 2016-04-25
Open BLDCHR2.BAT and go to the line where it says:
BLOOD -ini BLDCHR2.INI
replace the line with:
BLOOD -ini BLDCHR2.INI>ERROR.TXT
and save
Run again and if it returns to dos open ERROR.TXT to read what is wrong.
L3GEND on 2014-02-12
comment
Im now playing EP2 :-)
Hmmm,for the next Part you should connect the MaPs with a nice story...Do you like the Cover ? :-D

Sir Seizhak on 2014-02-13
Wow, very nice. I like it
L3GEND on 2014-02-12
comment
VERY NICE !!!


BME on 2014-02-12
Thanks!