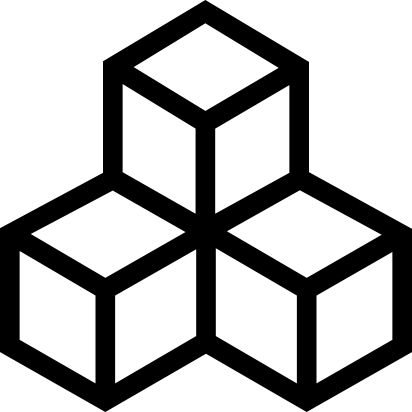 Map "The Lost Temple"
Description:
Story:
=====

There are some rumors about a ruin of a temple deep in the woods where strange things are happening. You are about to find out if this ruin really exists and what evil might has manifested itself in there. But first you have to fight your way into the ruin, as you find out that it is heavily guarded by some cultists and hordes of zombies. You wonder what will be inside this ruin, that seems to be reactivated in some strange way.
Will you be able to fight your way into the ruin...

=============================================================================

This map will probably be my last one. It took me half a year for creating, testing and balancing. Besides this page itself this map is my present to all you bloodites out there.

Be careful with your ammo because there are some passages where it becomes very rare and you have to go on killing to earn some. There are several secrets to discover and some parts are also very tricky and difficult to handle, but once you made it, you can be proud :-)The tactical use of alternative fire is also helpful to master this map.

With this map I pushed the blood engine to its limits and I learned a lot about it. There are a lot of scriptings and hidden switches included. For all of you who are intersted in the technical details and
tricks I had to do to make this map work, there is a detailed description in the readme file attached to my map.

I hope for feedback concerning this map, tell me what places and parts you liked most during playing.

This map is also partly dedicated to my father, who died during the time when I was creating this map.

Screenshots will be added later because I want you to get your first impression of this map by playing it by yourself.
Rate now:
Login or register to rate files
Download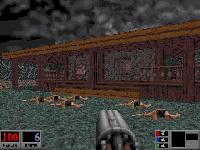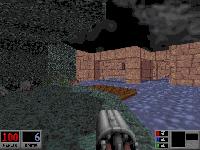 Upload a screenshot.
BME on 2015-04-29
comment
I just played this map again and also I go the "scr\db.cpp(756): Out of free XSprites" message. It happened when I threw a TNT bundle into a large group of zombies near the start of the map.
TOT_COMICS on 2011-10-12
comment
Pretty cool. However It crashed with an error message while I was playing. It said something like "xsprite limit met" but I can't quite remember what it said for sure.

5/5

BME on 2013-06-25
That's a very curious message, quite impossible too in the game itself since mapedit would crash already when this xsprite limit would have been exceded. Furthermore, xsprites are also not spawnable so where that is triggering that error is a real enigma.

BME on 2014-05-20
It might have been caused by too many enemy spawns at one time.
VGAce on 2011-07-01
comment
Good map! was quite a challenge on "well done" but thats how i like it. The outside area had a daytime jungle atmosphere which i havent seen in other blood maps. a fun and long map especialy on higher difficultys will keep you sweating for over an hour
BME on 2011-03-13
comment
Great atmosphere, nice textures and shading. Loads of action and a couple of surprises. It has got the original Blood maps feel to it.

5/5
asslips on 2011-01-31
comment
This map is the best map I've found so far for Blood, and the best map on this site so far. Screw what those other guys are saying. It's not too difficult, unless you're soft. There is not too much monotony, as the other guy said. This map is the best blood map I've played thus far. Make more like them. Grade A map, so it gets 5/5 from me.
K-Bone on 2009-08-20
comment
Odd,keeps trying to download the index.php file
H-C/EPN on 2009-01-15
comment
Great map and long too. It's very funny and the difficult is very hard, I like it, especially the high number of enemies. Good work!
Mickaël C. on 2008-12-19
comment
omg thank you !
Joker on 2008-12-18
comment
To your left and to your right there are switches at the wall you have to shoot at. When you have shot at both, you will be free again
wangho on 2008-12-09
comment
finally got around to checking out the map. I applaud the effort in making a Blood 1 map, not a lot of new ones to be found for sure. Im not sure what to make of the map. I like the outdoor areas and the theme of finding a lost temple to explore, but I feel like you used the same textures way too much. Too much pink brick texture going on and nothing else to break up the monotony. There's a few too many enemies for my tastes and it also lacks a lot of ambient sounds. You have some neat effects going on and some nice architecture and rooms, but the negative things weigh the map down. It's a hell of a lot better than most Blood 1 user maps though
Eye del Cul on 2008-11-24
comment
It's a well done map, but maybe too long. And very frustrating in some areas -ouch!, those damn zombies...-; I find the difficulty excessive.
wangho on 2008-11-05
comment
Hey Michael, I'll check it out as soon as possible, sounds good.