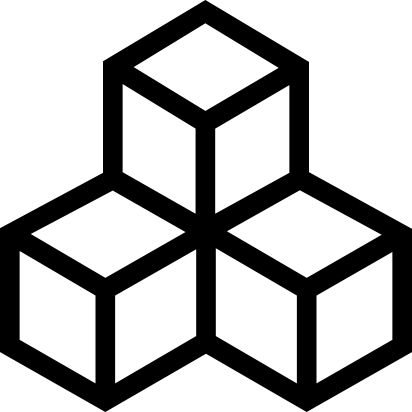 Map "Cabin in the woods"
Title:
Cabin in the woods
Gameplay:
Single Player
(map requires Plasma Pack)
Description:
This is my first full size map for a build-engine game. What do you think? Criticism is requested. (Don't be too harsh...)
Rate now:
Login or register to rate files
Download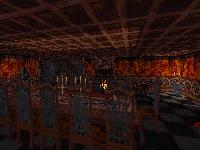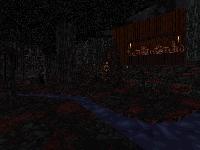 Upload a screenshot.
SpillSomeBlood on 2017-10-22
comment
Oh and my rating was a 3.5/5 for a begginer. I would have done 4 until I got stuck :(

But you're on the right path! Keep em coming!

BME on 2017-10-22
You mentioned before the under water spot with the cracked wall; I had remote detonators to blow it up,

SpillSomeBlood on 2017-10-23
I had already used my remote detonator earlier not knowing I would need it then

BME on 2017-10-24
How the map is now it indeed seems as if the TNT are meant as 'presents' for the zombos.
A good way of solving this problem is for the player to emerge from the water near the cracked wall inside a tiny cave where there is some TNT that can be tossed into the water.
BME on 2017-10-22
comment
For a very first map it's done very well.
There's good shading, secrets, effects, nice natural structures etc. but here and there it's a big cramped.
Stay on this path and you'll become one of the better (and scarce) mappers out there one day.

4/5
SpillSomeBlood on 2017-10-22
comment
Yes! Another new mapeditor! Great beginner map! You show knowledge of advanced sector effects and lighting. it definitely has a taste of good atmosphere. I found only 2 problems with sequencing and the other with structure. There was a part in the map where I jumped down the well with only the spider key. I was trapped because I did not have the skull key and the tunnel collapsed so I couldn't make my way back. Also, in the well you have to blow up the wall. Dynamite doesn't work under water so I got stuck there as well. The structure was a bit claustrophobic. I would try making the rooms bigger with freedom of movement. Let the player feel like they can explore rather than being "on rails." I would challenge you to work on level design and gameplay. You have a good start on texturing and sector effects. Can't wait to see your next map!