File "Day Of Snow"
Description:
nothing special
Rate now:
Login or register to rate files
Download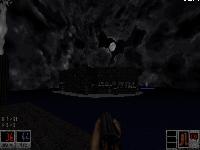 Upload a screenshot.
DMNUKEM-KNUKE on 2023-05-25
comment
Hey. If you got an error to extract a file: Try it with 7Zip program to extract. I noticed that some uploads here have errors with extracting files with WinRAR. So, simply try it with 7zip.
Poor People on 2023-02-21
comment
How do you manage to upload pictures / screenshots?
What kind of formats are allowed? JPEG, PNG, GIF(s)?
Dimensions? 640x480, 800x600, 1024x768, 1280x1024?
Thanks in advance.

djab.m25 on 2023-03-15
Good evening
First you have to take a screenshot and then convert it to jpg format (you can convert it using the painted program on Windows, just open it in the program and then save it again on your device in jpg format)
Then press browse and select the image, then click on start upload
i hope i helped you
DMNUKEM-KNUKE on 2023-01-07
comment
;)